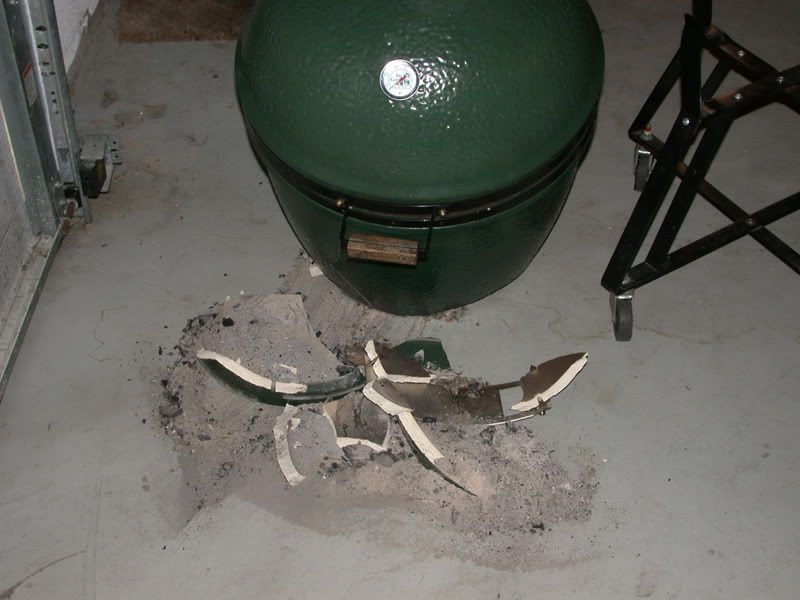 Tonight the egg took somewhat of fatal fall. I was just rolling the egg into the garage after we returned from our Titan tailgate, and then BAM! One of the wheels got caught in a crack, and the momentum carried the egg all the way to the concrete floor.
The blog will suffer due to the loss of this key element. However, I will be getting the replacement piece as soon as possible. I hope everyone has a better Christmas than my egg.
Remember don't eat the "flapped food" at your various holiday events.