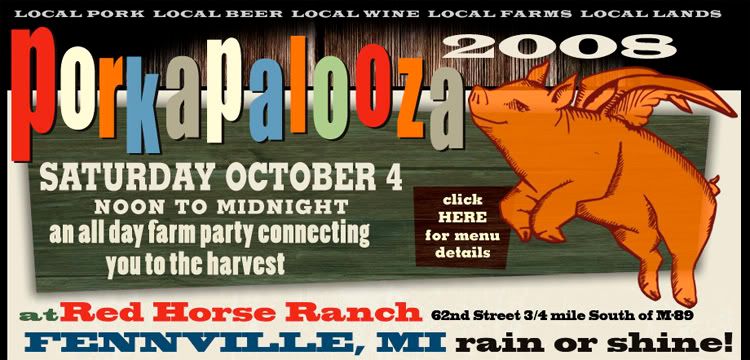 You'll be in Fennville, Michigan this weekend, right?
Well be sure to check out this weekend's big event,
PORKAPALOOZA
, the all-day festival celebrating local brew, local music, local BBQ and a host of other local goodies.
"Just when you though Saturday couldn't get any fatter...Porkapalooza"
What a great name for an event.