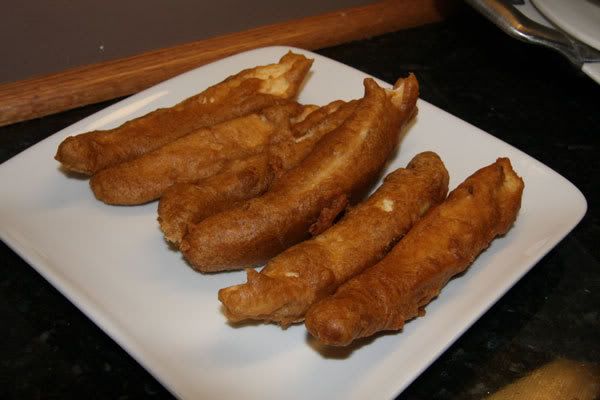 Fish sticks often carry a bad connotation in just about everyone's mind. However, I have a fish stick recipe for you that might change your mind.
Cut 2-4 Tilapia fillets into 1 inch strips. Dredge the strips in cornstarch before dipping the fish strips into the batter. Shake off the excess and dip into the beer batter. Slowly lower the battered fish into the deep fryer (preheated to 350°) flip once and cook until golden brown.
Beer Batter
2 cups of all purpose flour
1 tablespoon baking powder
1 teaspoon sea salt
1/2 teaspoon cayenne pepper
1/2 teaspoon chipotle powder
1/4 teaspoon
Bad Byron's Jubilee seasoning
(a substitute for Old Bay)
1/4 teaspoon bbq rub
1 bottle brown beer, cold
What would some fish sticks be without tartar sauce? In my first attempt to make tartar sauce I just threw something together and it turned out pretty good.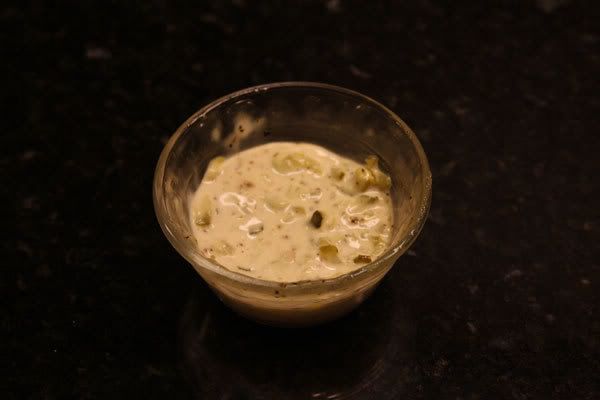 Tartar Sauce
1/4 cup mayonnaise
several dill pickles chopped
splash of pickle juice
1 teaspoon cracked black pepper
shake or two of some garlic powder
mix well