Just in the past few years that I have come to discover a little forgotten piece of meat: the skirt steak. One reason the skirt steak is often overlooked is because of how it looks. This is a fatty, stringy and outright ugly piece of meat, but it is truly packed with tons of flavor. The skirt steak comes from the plate (or belly) of the cow, and is between the brisket and the flank.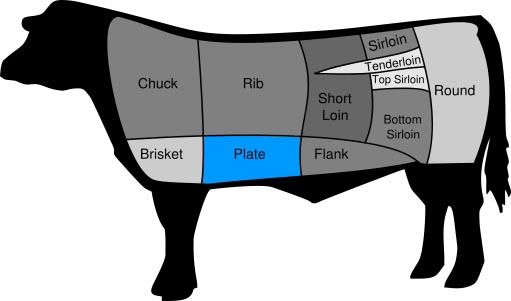 This steak really works best with fajitas or any other dish that calls for strips of steak. I have been cooking this steak ever since my friend Alfred turned me on to it and had always cooked this steak on the grill at high heat...until recently. Upon the advice of Alton Brown, I threw the strip steak in a cast iron skillet. This method has truly produced the best results. The high heat from the cast iron creates a great exterior crust and a tender, juicy interior.
For a quick and easy meal, just stop by your local Mexican restaurant and get chips and cheese "to go". Cook up some skirt steak in a cast iron skillet and cut it into thin strips, cutting against the grain.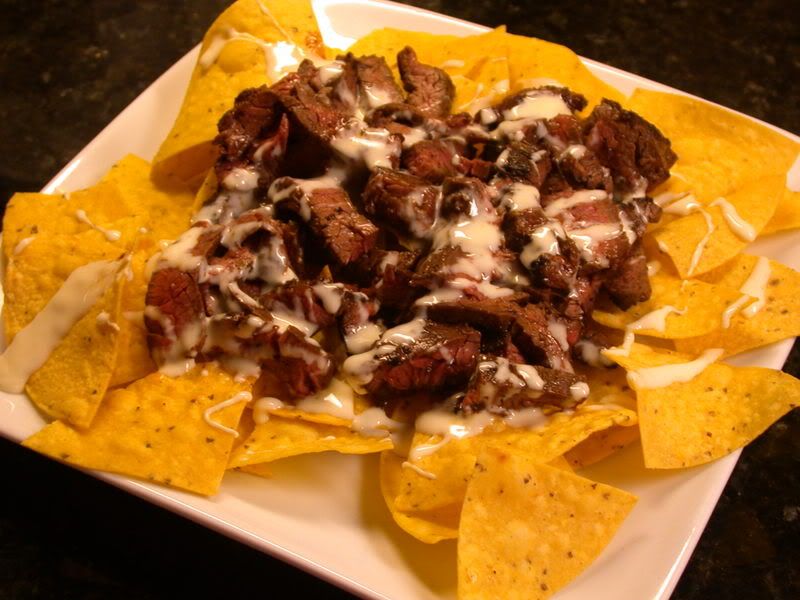 nachos with skirt steak