When celebrating a special occasion (happy anniversary, Natalina) there is noting like a great steak.
For my steak, I started with a 2-inch thick, 22 oz. bone-in ribeye. I seasoned the meat with
Obie-Cue's Double Strength Garlic Pepper
and
The Salt Lick Dry Rub
.
The steaks were seared at lava temps on the Big Green Egg then rested and finished on the Egg at 400 degrees.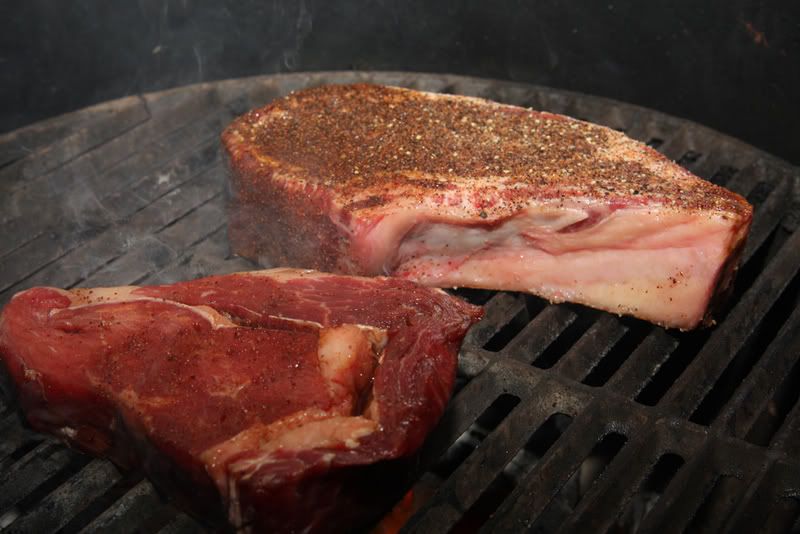 his and hers