A few photos from our lovely weekend in Lynchburg, Tennessee...
the 2008 logo
(booooo, btw)
the welcome Jack
the single barrel club
the master rep, Linda Gould
the
judging
begins
Bob Battle labels his judging plate
Chef Michael Osborne, 2008 Middle Tennessee ACF Chef of the Year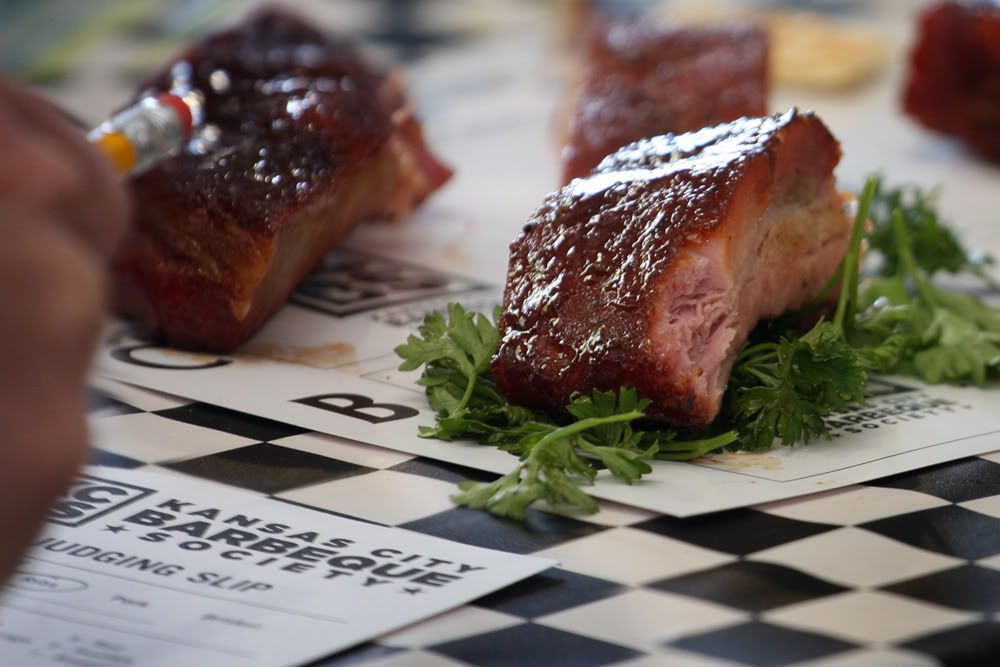 the ribs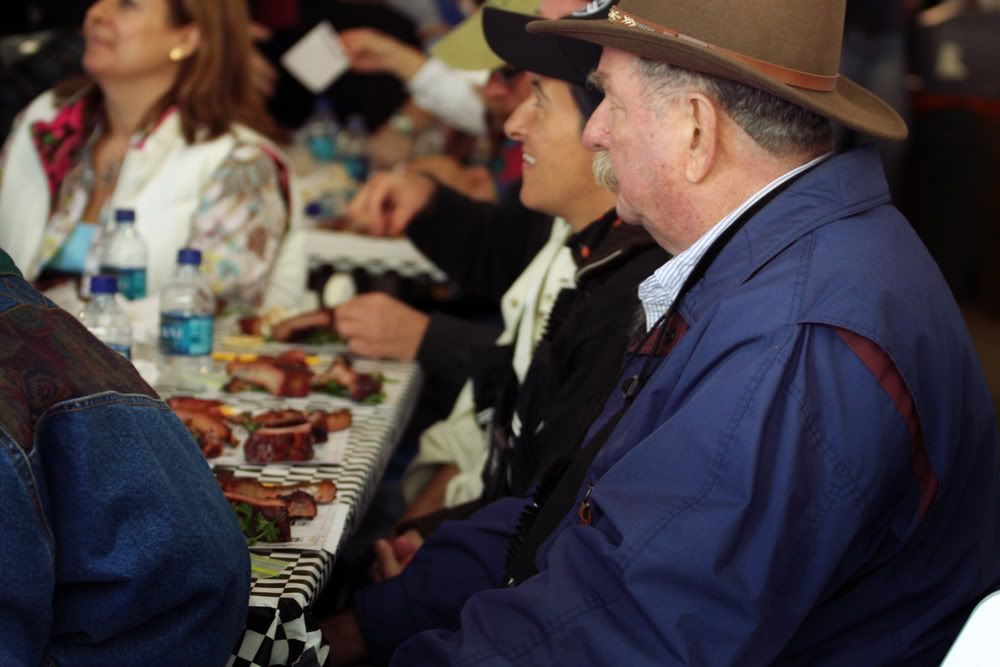 goo, goo, g'joob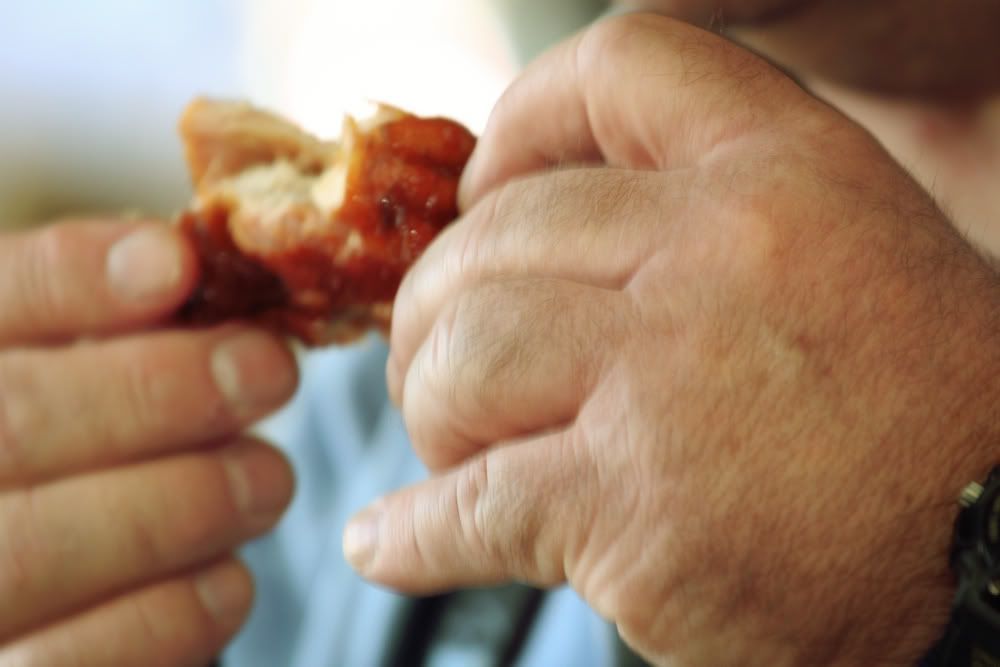 the chicken
the pork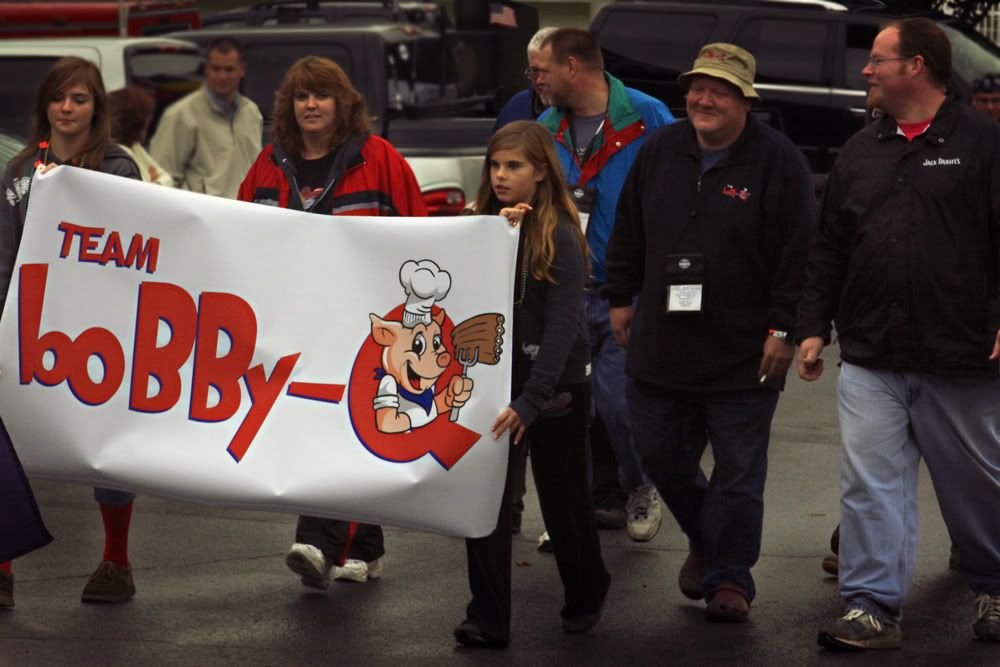 Team Bobby-Q
...thanks for such gracious hospitality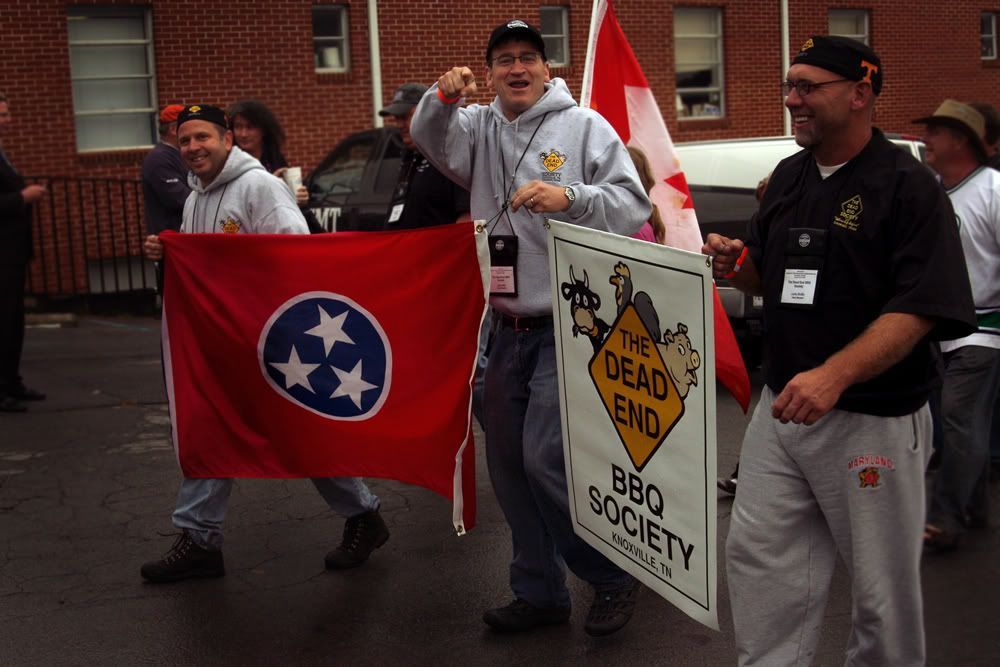 Tennessee's own
Dead End Society
Rob and BP with Mr. Billy Carroll of
DoRagQ
the infamous Rod Gray of
Pellet Envy
Mr. Johnny Trigg of Smokin' Triggers
Mike Davis,
Lotta Bull BBQ
Troy Black,
Learn2Q.com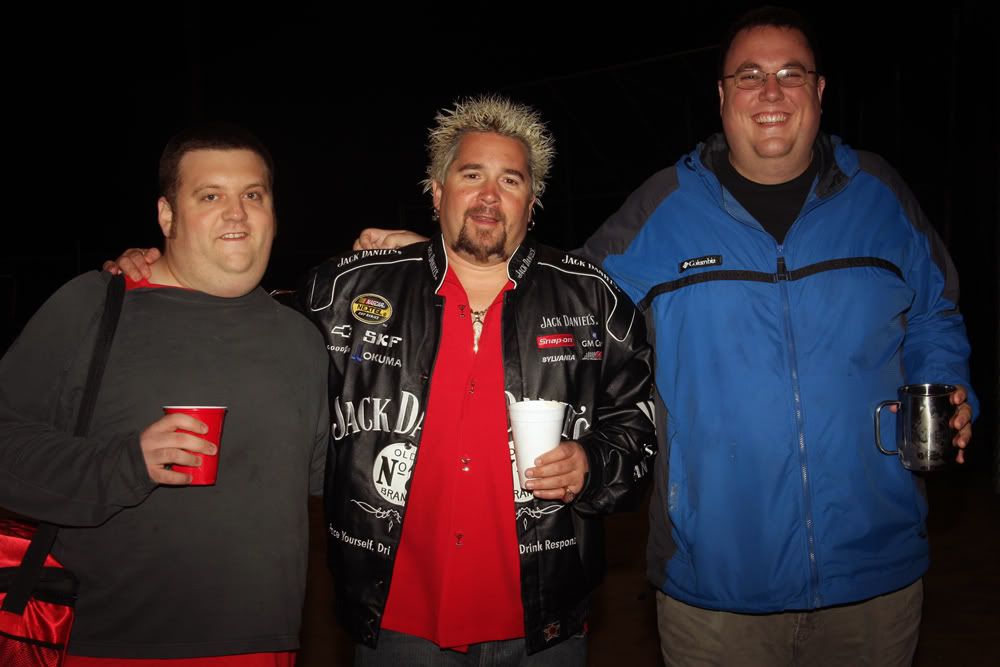 hangin' with our buddy,
Guy Fieri
Oh, there's more. Wanna see them all?
Check out the slide show
to see all of our photos from the
2008 Jack Daniel's World Championship Barbecue Competition
.
It was nice to see so many of you, and nice to meet so many new folks as well! We'll see you again soon...
p.s. Happy Birthday, BP!