I have been interested in hog butchering for a while now. I finally bucked up and bought a half of a hog from
Fudge Family Farms
, and I did some basement butchering. Here are some of the photos I took.
We picked up the hog in Lexington, TN. I used an old chest freezer and 200# of ice.
First, I deboned the leg into three roast. All the scraps went into sausage.
I cut the shoulder into the butt and picnic. I used the butt for pulled pork and the picnic for sausage.
The loin was split in half length wise. The bottom portion is where I got the spare ribs and the pork belly. I then cut the tenderloin off and made 2-3 inch pork chops from the rest of the loin. The hardest part was getting that backbone off without a band saw, but a clever and a hammer got the job done.
The head, tails, and trotters went into head cheese.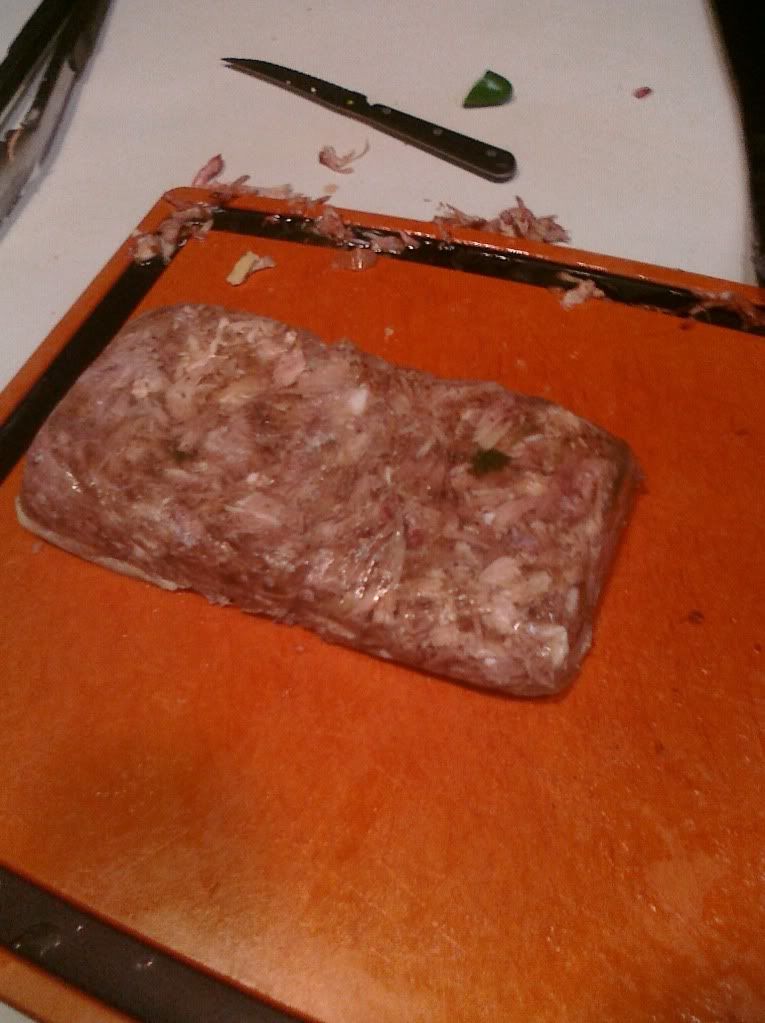 headcheese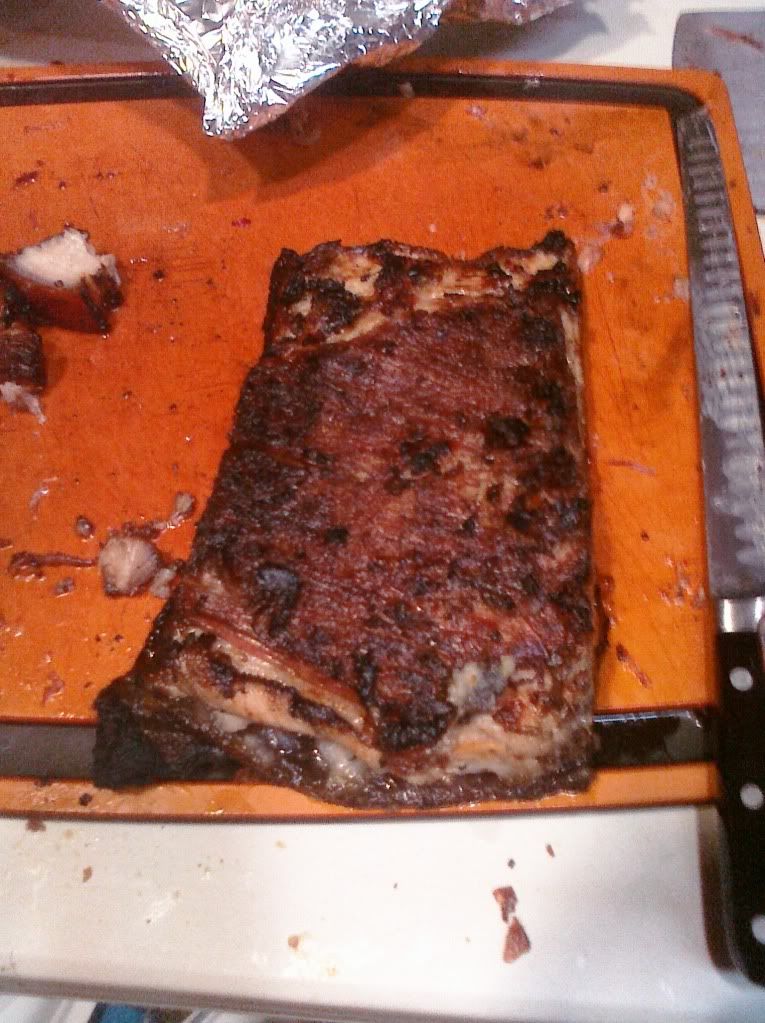 Here is a shot of the bbq pork belly. I braised it for 2-2.5 hours and then finished it on the hot grill.
I don't have a picture of it, but I made pimento cheese sausage that was damn good.