The day after Thanksgiving aka Black Friday means different things to different people. For the 138 million people expected to crowd the malls and superstores, Black Friday means trampling people for $50 electronics and wrestling for the hottest new toys. Some people even take it a step further:

Woman arrested in Madison for allegedly threatening shoppers
Walmart shopper arrested after line jumping on Black Friday
Antioch Man Arrested For Cutting Line At 'Black Friday' Sale
Black Friday arrest, man had gun, knives
Mom Arrested During Black Friday Bargain Hunt
Argument in Black Friday line leads to arrest in Morristown
Memphis man's revealing red underwear gets him arrested during Black Friday shopping
There is a
common thread
in those arrest, but that is another story for another blog.
I do best to stay away from the shopping centers and just head to the grocery store for the good deals on turkey. There are typically fire sales on turkeys all across the country in an attempt to rid the extra inventory. I don't pick turkey to make another traditional turkey, but for one of my favorite treats Turkey Nuggets.
I start out with a whole turkey or a turkey breast, and I de-bone it. I then cut the turkey into 1-2 inch pieces and soak them in hot sauce.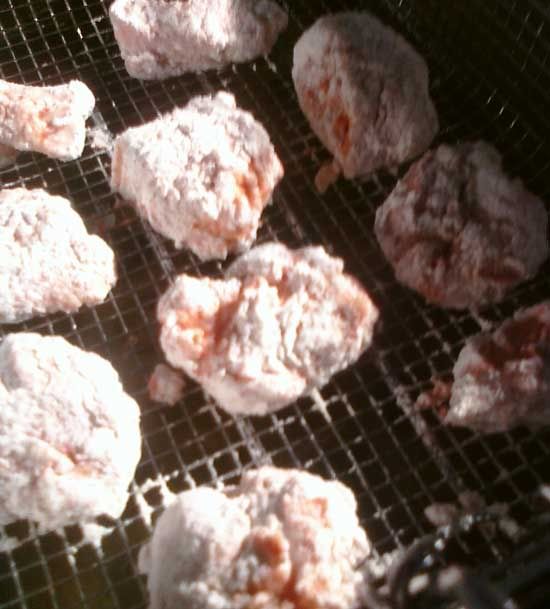 After 4-24 hours in the hot sauce, I dredge them in a little flour and they head to the deep fryer.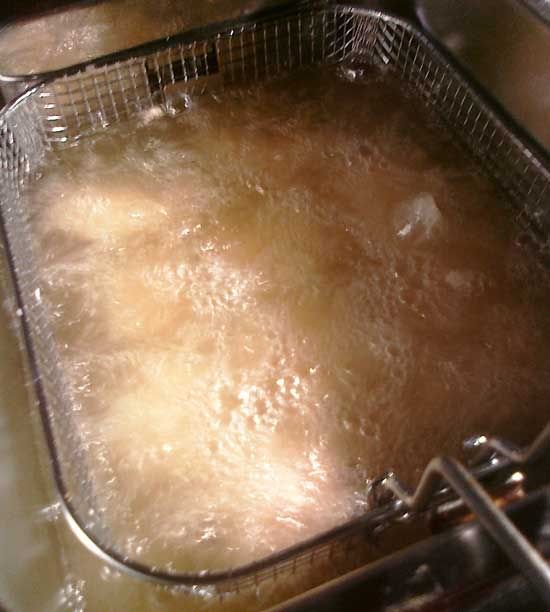 ahhh deep frying
After 5-8 minutes the nuggets are golden brown and ready to eat.