Now that I am getting caught up on my blog, I wanted to post some pictures that I have been taking over the last few weeks.
This was just a small little
GreenWise
brisket that I picked up last weekend. This little brisket stood out to me because it had a big hunk of fat running through it. So I thought what the hell, why not throw it on the egg? For a brisket that cooked in 1.5 hours it was pretty good.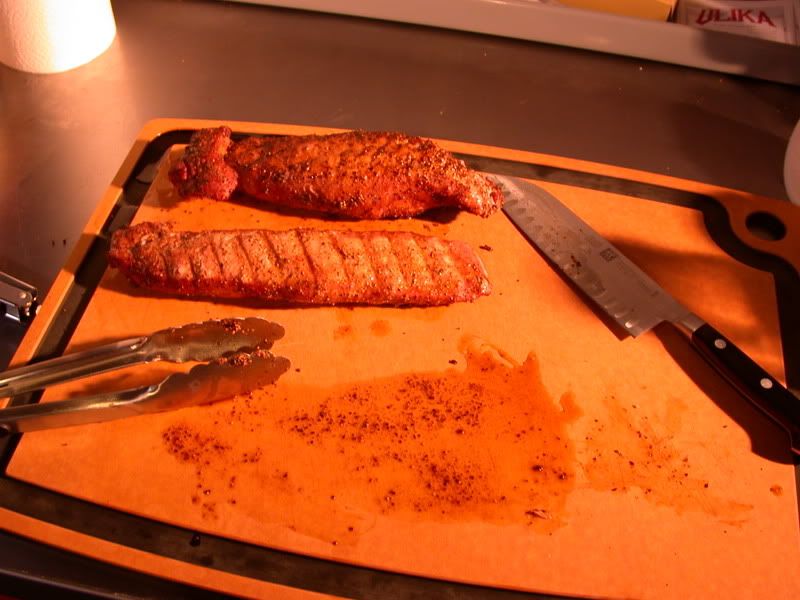 From the time that I realized the Big Green Egg could cook one heckava pork tenderloin, I've been cooking them every few weeks. This is a picture of a couple tenderloins that were seasoned with
Smokin' Guns Hot
and
Obie's Double Strength Garlic Pepper
. For those of you cooking at home, remember the key to a nice juicy tenderloin is to cook to an internal temperature of 145°.