On the menu for Sunday night,
Ribeye Steaks
. These steaks were cut from a standing rib roast that I purchased a few weeks ago from
Publix
. If you are new to this blog or don't know me, I am a very big proponent of Publix. In the future, I plan on blogging about Publix's superior quality, especially when it comes to the Meat Dept. For now enjoy the pictures from tonight.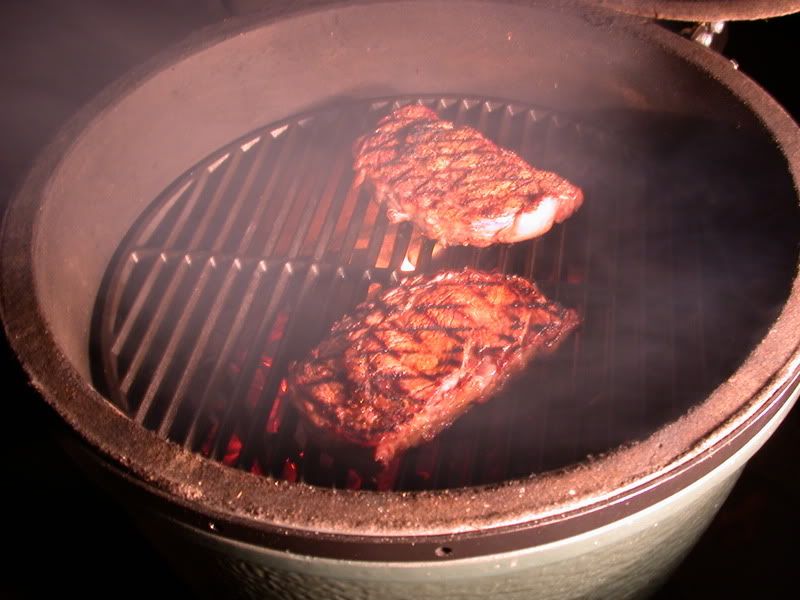 I finally had the opportunity to use my new cast iron grate for the BGE. Notice the nice grill marks that the cast iron grate creates.