On my last night in Frederick I was really in the mood for a good burger. This led me to Wag's. Wag's has been rated the best burger in Frederick for 12-15 years running, depending on your source. Wag's is located in the downstairs of a building on Market Street. The walkway down to Wag's is very Cheers-esque.
I ventured down the steps and bellied up to the bar where I ordered the cheeseburger and fries. The burger was pretty darn good and the fries were hand cut and cooked to perfection.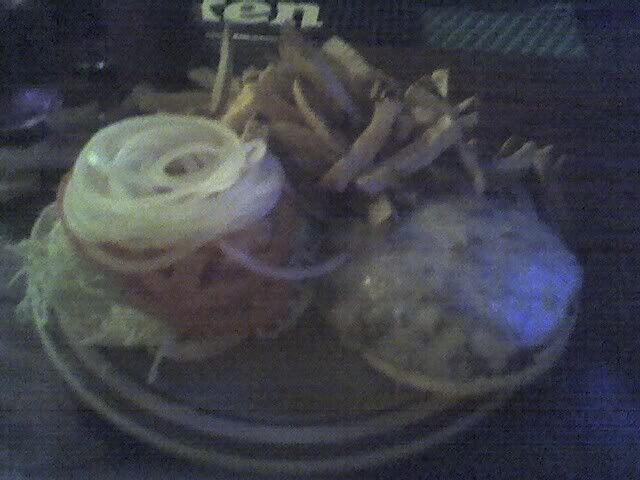 I don't know if it is a Maryland thing, but I thought it to be rather odd that the bartender brought over some malt vinegar along with the ketchup. Do yankees put vinegar on their fries?
If I am ever in Frederick again, I think I would probably go back to Wag's, but I would not say it is as good as
Rotier's
or Brown's in Nashville and I have yet to find a better burger than Buster's Place in Murfreesboro (blog on Buster's coming soon).