I recently made the quick trip to Murfreesboro, and that meant a stop off at my favorite burger joint,
Buster's Place
. Buster's has been winning best burger awards in Murfreesboro for several years running and is truly an outstanding burger joint.
The outside is simple - just a rectangular brick building with a small sign. The "decor" is comprised of mismatched tablecloths, beer bottle chandeliers, mixed patriotic paraphernalia, and an assortment of vinyl banners and neon signs promoting various beers and/or past Nascar events (and then there is that lone print of the
Mona Lisa
in the corner). But while this low-end beer joint may have a murky design concept, its purpose is clear: they serve outstandingly fresh, made-to-order, hand-patted hamburgers. While you have your choice of all the standard toppings, the very minimal menu includes your choice of a hamburger or a cheeseburger with side options of french fries or onion rings.
There's nothing jazzy going on here - no gimmicks, no distinctly uncommon flavors or unusual spices, no exotic cheeses or gourmet substitutions - just well-seasoned, perfectly cooked, juicy burgers.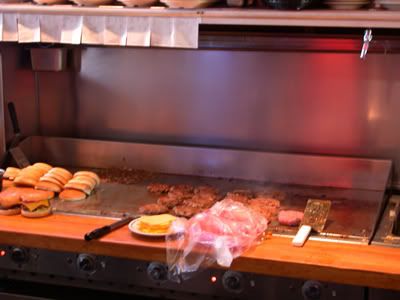 The burgers are served on the same soft beige hard plastic plates that were in your middle school lunchroom and the crinkle-cut french fries are the same ones served in that very lunchroom - warm, salty and mushy inside. I recommend the onion rings.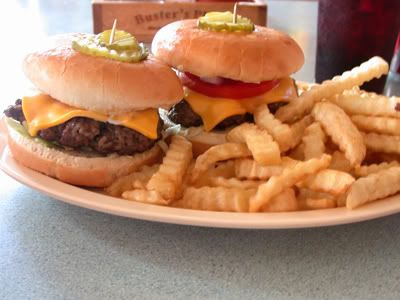 If you're in the 'Boro, this is an excellent (and not very pricey) place to stop for lunch - located at 1615 NW Broad Street.