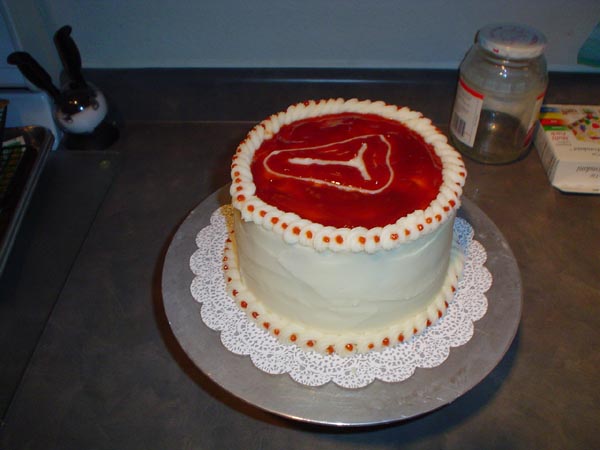 When you think of cake, what comes to mind? Do you picture a nice red velvet cake with cream cheese icing? Or maybe a chocolate-covered yellow cake?
I have had my fair share of cakes, including wedding cake, cheesecake, carrot cake, strawberry shortcake, coca-cola cake, coconut cake, spice cake, rum cake, ice cream cake, orange cream cake, chocolate chocolate cake, birthday cake, pineapple upside down cake...
...and while I am not a cake expert by any means, I would have to say that this
beefcake
that I found, well, it takes the cake.
Yes, that's right. It's a
meat cake
, constructed with layers of meat and ketchup with mashed potato icing. Does it get any better than this? I know what my next birthday cake will be.