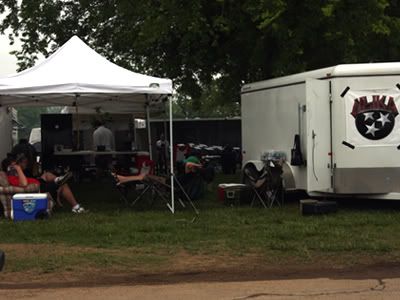 With the BBQ season quickly approaching, the Ulika BBQ Team has set its early season schedule. We will be returning to the second annual
Porkin' in the Park
in downtown Clarksville on April 3-4. We are very excited to get the season going and looking forward to checking out the new downtown location for this event. Last years event was held in a park with a large pavilion that was destroyed by a tornado a few weeks after the event.
The Ulika BBQ team will also be returning to Winchester for
High on the Hog
set for April 17-18. This is our favorite event of the year and we are very excited to be heading down again this year. This was our first ever contest back in 2006, and it is hard to believe that we will be seasoned veterans heading into this one. Oh what we have learned in just 3 short years.
Hopefully we may see some of the Ulika faithful out at one of these great events, and stay tuned for additional contest dates to be added later.