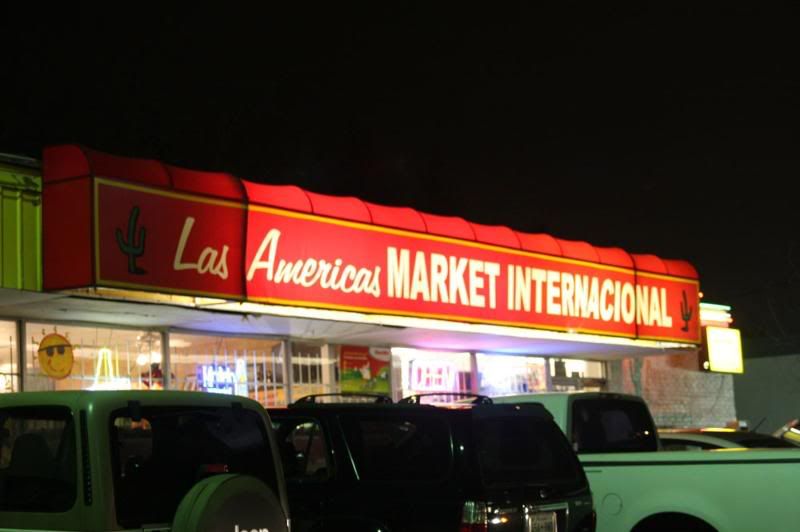 Right in the heart of the Hispanic district of Nolensville Rd in Nashville sits a small restaurant and market called Las Americas. While you will find dozens of Mexican
restaurantes
along Nolensville Rd, Las Americas sets itself apart by also offering traditional dishes from Mexico's neighbor to the south, El Salvador.
Most prominently featured is the
pupusa,
which is a round, flat cornmeal patty stuffed with one of several ingedients, including
frijoles
(refried beans),
quesillo
(a white Central American cheese), and
chicharrón
(pork rinds). The pupusas are hand made, stuffed and fried right in front of you while you wait.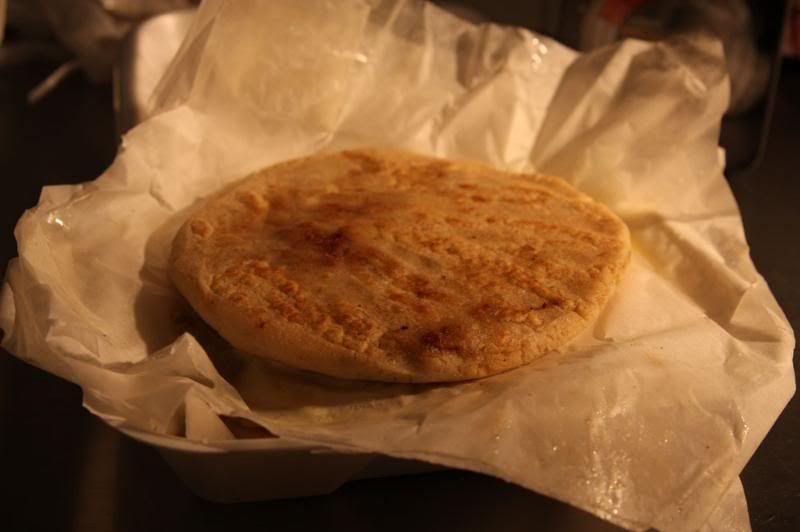 The pupusas are a warm, satisfying treat - perfectly fried almost to a crisp on the outside and all gooey and bursting with savory flavor on the inside. I personally think the cheese and/or pork works better as a filling than the beans. The cheese melts so perfectly and the pork rinds - just crunchy enough - are a nice textural complement to the rest of the pupusa.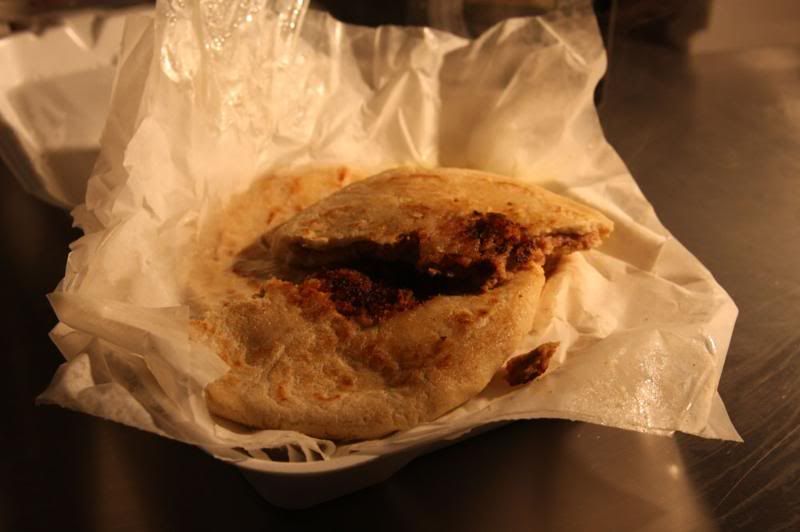 While the pupusas are a traditioal favorite at Las Americas, this little known place has garnered a reputation for also having one hell of a burrito. My friend Kramer introduced me to these gargantuan gems. He often recalls the day when these burritos were just $2.49. Now a days the burrito will run you $3.99 (still one heck of a bargain).
I had often wondered how much one of these burritos weighs, so I threw it on the scale. It was a whopping 1.5 lbs.
This burrito is absolutely the best in Nashville. It comes with your choice of beef or chicken, and always with a big helping of cilantro and onions on the side. The tortilla is so soft that it almost melts in your mouth. As you can tell by the weight of the thing, it is loaded with chicken, beans, and other goodness. If you haven't ventured over to this local hot spot, I highly recommend it.